Ideal for:
Medium – Large Workplaces
Sporting Clubs
Factories, Restaurants
4WD'S & Remote Areas
Farms
Work Vehicles & Trucks
Features:
Portable Toolbox style
Innovative easy to use 5 Module Set
Durable polypropylene construction
Room for additional products
Comprehensive maintenance checklist
The Workplace First Aid Kit Toolbox is an innovative first aid kit that contains the easy-to-use 5-module treatment set. The complete set comprises of a burn Module, hemorrhage module, Eye Module, Minor Wound Module, & an Additional Stock Module.
Each module contains clear and easy-to-understand first aid instructions, and a comprehensive maintenance check list ensuring the workplace kit remains serviceable.
In emergency situations the modular system allows the first aider to react quickly and effectively in providing appropriate emergency treatment.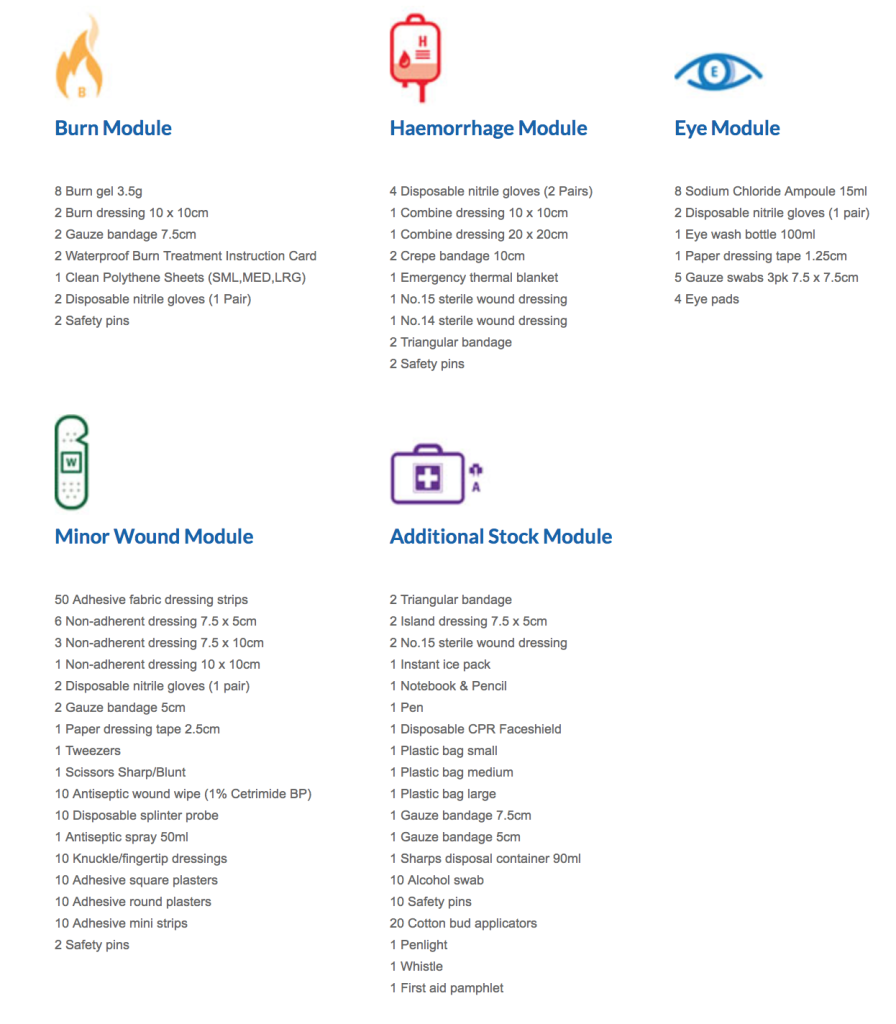 Code of Practice: Kit meets or exceeds requirements in the 'First Aid In The Workplace, National Code of Practice', including the requirements of outdoor work, remote work & burn injuries. ARTG Registered.